1. Share a highlight from this summer.
My sandy-butted baby enjoying the beach.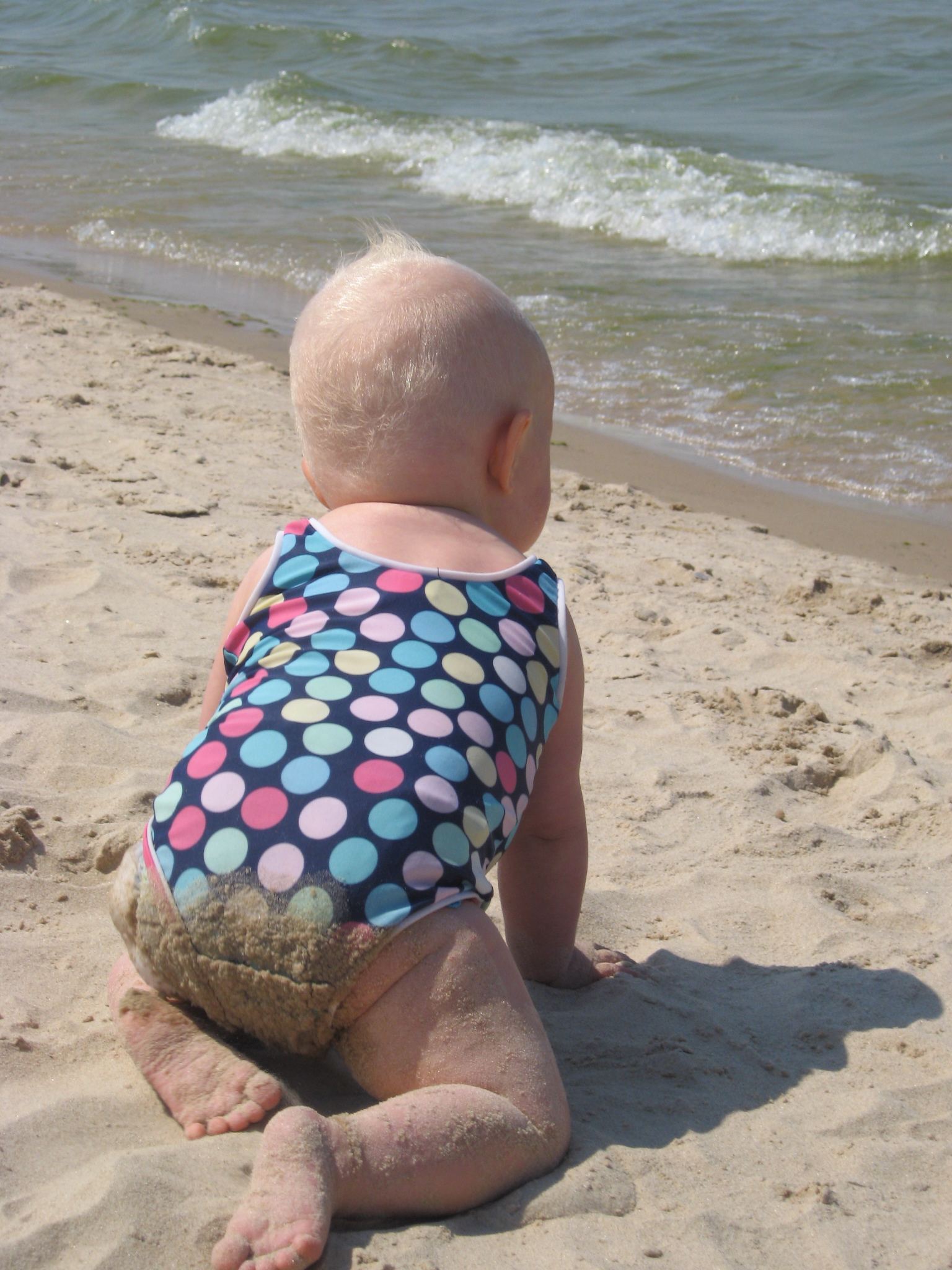 2. Are you glad to see this summer end? Why or why not?
No. It's been a good summer and I could use a few more months of it.
3. Name one or two things you're looking forward to this fall.
Watching the leaves change. Cooler weather for running. Hoping junior high ministries take off.
4. Do you have any special preparations or activities to mark the transition from one season to another? (Cleaning of house, putting away summer clothes, one last trip to the beach)
I put away my summer clothes in late November or December. And I try to go to the beach even if it's kind of too cold to be there.
5. I'll know that fall is really here when __________________________________.
…when I haven't worn sandals for a good week.