Erik Vorhes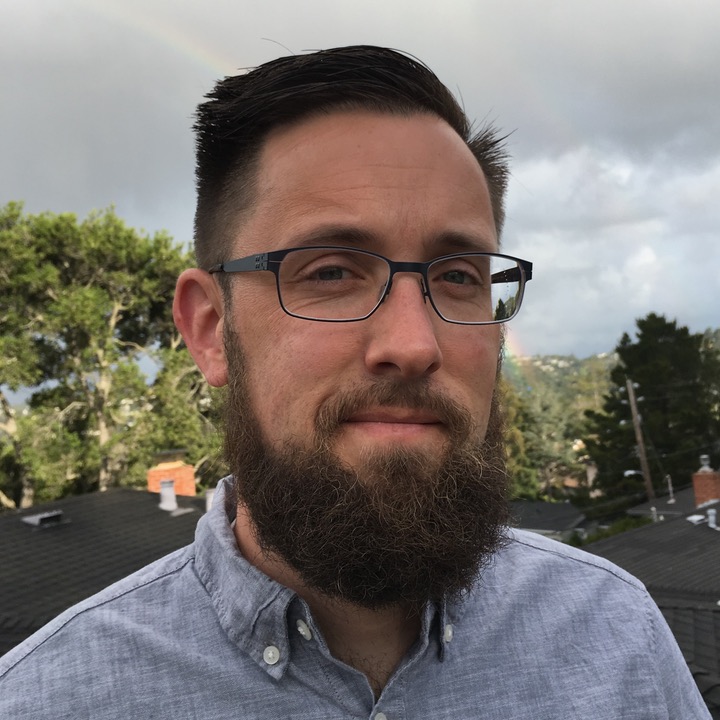 I believe the web should be accessible, readable, and usable, and that design is most beautiful when it calls attention to its content instead of itself. To those ends, in design I prioritize responsive layouts and precise typography, and in front-end development I emphasize progressive enrichment — separating structure, style, and interaction — with semantic markup, CSS-based layouts, and unobtrusive JavaScript.
I enjoy working with diverse teams to build things that can make people's lives better: internal tools, enterprise and educational software, informational websites, and anything in between.
Current Projects
I work as a front-end engineer at Chegg, so my free time is somewhat limited — but feel free to hit me up by way of social media, etc., if you think I can be of help or if you just want to chat!
My wife's long-running blog, soon to have a design that doesn't feel like it was made in the early aughts (even though it was).
A collection of type foundries and distributors that offer webfonts.
Select Past Work
Feature enhancements using CSS, React, and Draft.js, including a mechanism for creating and editing tabular data.
Feb. 2018
Facebook's marketing and scaled education site for advertisers. I built, iterated on, and maintained the previous version and much of the code behind the current version.
Feb. 2013 – June 2015
A long-running series for Typedia, written almost entirely by Grant Hutchinson and me.
July 2010 – Dec. 2013
What had languished at this URL before this; note that contact info, etc., is woefully out of date. (You can reach me on various social media platforms or by emailing "erik" at this domain.)
Courses I taught at Loyola University Chicago; subject matter includes composition, Shakespeare, and nature in literature.
Aug. 2003 – Dec. 2007
A set of hypertext pieces related to and a crude digital edition of the "Lazarus" play found in the Towneley manuscript.
Apr. 2004 – Feb. 2007
What I imagined would be the start to a series of essays on writing.
Feb. 2007
Talks & Presentations
It has been a while, but I'm always up for talking about accessibility, typography, web development, and a number of other topics.
"Accessibilitype!" Web Afternoon, 4 Oct. 2013, and TypeCon2013: Portl&, 25 Aug. 2013.
"Press Checks in the Age of Web Type." TypeCon2012: MKE SHIFT, 4 Aug. 2012.
"Meet the New Web Typgraphy: Same as the Old Web Typography." AIGA Chicago: The New Web Typography, 6 Oct. 2011.
"Beyond Accessibility." Tanagram Partners, Sept. 2008.
"Making New Things Old: Rhetoric, Typography, and Early Anglo-Saxon Scholarship." International Congress on Medieval Studies, Western Michigan University, Kalamazoo, Michigan, 11 May 2007.
"Matthew Parker and the Metrical Preface to the Old English Pastoral Care." International Congress on Medieval Studies, 5 May 2006.
"'Spotty' Exile: The Vision of the Moon in Pearl." Conference of the Southeast Medieval Association, Stetson University, Daytona Beach, Florida, 1 Oct. 2005.
"Translating Time in

Ælfric

's Passion of St. Oswald." International Congress on Medieval Studies, 5 May 2005.
"The Moon and Mourning in Pearl." Conference of the Illinois Medieval Association, Southern Illinois University, Carbondale, Illinois, 25 Feb. 2005.
"Oswald's Bones: Translation, History, and the Martyrdom of a Northumbrian King." Conference of the Southeast Medieval Association, College of Charleston, Charleston, South Carolina, 16 Oct. 2004.
"The War on Earth: God's Sovereignty and the Puritan Revolt in Milton's Lycidas." A Calling to Justice, Loyola University Chicago, Chicago, Illinois, 21 Feb. 2004.